NOW AVAILABLE
Regular price

$104.00 USD

Sale price

$89.00 USD

Unit price

per

Regular price

$119.00 USD

Regular price

$164.00 USD

Sale price

$119.00 USD

Unit price

per

Regular price

$249.00 USD

Regular price

$299.00 USD

Sale price

$249.00 USD

Unit price

per

Regular price

$114.00 USD

Regular price

$149.00 USD

Sale price

$114.00 USD

Unit price

per

Regular price

$104.00 USD

Sale price

$89.00 USD

Unit price

per

Regular price

$104.00 USD

Sale price

$89.00 USD

Unit price

per

Regular price

$104.00 USD

Sale price

$89.00 USD

Unit price

per

Regular price

$262.00 USD

Regular price

$356.00 USD

Sale price

$262.00 USD

Unit price

per

Regular price

$109.00 USD

Sale price

$89.00 USD

Unit price

per

Regular price

$94.00 USD

Sale price

$69.00 USD

Unit price

per

Regular price

$94.00 USD

Sale price

$69.00 USD

Unit price

per

Regular price

$102.00 USD

Regular price

$119.00 USD

Sale price

$102.00 USD

Unit price

per

Regular price

$69.00 USD

Sale price

$59.00 USD

Unit price

per

Regular price

$74.00 USD

Sale price

$59.00 USD

Unit price

per

Regular price

$242.00 USD

Regular price

$356.00 USD

Sale price

$242.00 USD

Unit price

per

Regular price

$142.00 USD

Regular price

$202.00 USD

Sale price

$142.00 USD

Unit price

per

Regular price

$109.00 USD

Sale price

$89.00 USD

Unit price

per

Regular price

$59.00 USD

Sale price

$49.00 USD

Unit price

per

Regular price

$99.00 USD

Sale price

$85.00 USD

Unit price

per

Regular price

Sale price

$69.00 USD

Unit price

per

Regular price

$109.00 USD

Regular price

$144.00 USD

Sale price

$109.00 USD

Unit price

per

Regular price

$89.00 USD

Sale price

$74.00 USD

Unit price

per
Simple Steps For Everyone - No Experience Required!
1. Step

Unbox your model and place all the pieces in front of you. Now it's time to start enjoying yourself!

2. Step

Easily release the components and follow the step-by-step instructions for a hassle-free assembly.

3. Step

After a calm and relaxed construction process, you'll be able to enjoy the benefits of a fully functional model.

Looking to save some cash?
Discover greater savings with up to 70% off when you buy more models!
SAVE MORE?
OUR CLOCK COLLECTION
Regular price

$109.00 USD

Regular price

$144.00 USD

Sale price

$109.00 USD

Unit price

per

Regular price

$114.00 USD

Regular price

$149.00 USD

Sale price

$114.00 USD

Unit price

per

Regular price

$89.00 USD

Sale price

$74.00 USD

Unit price

per

Regular price

$104.00 USD

Sale price

$89.00 USD

Unit price

per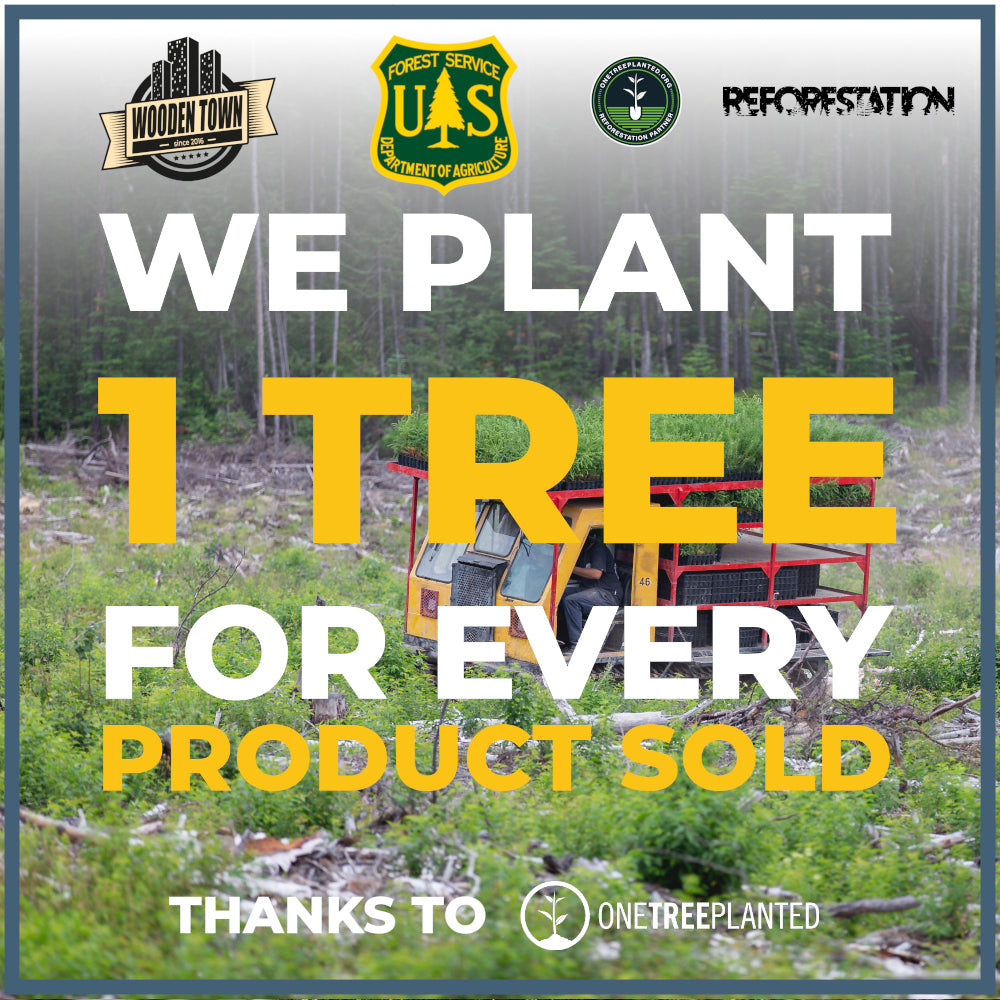 By purchasing a product, you contribute to our tree planting initiative!
As we progress, we will constantly grow and adapt in various areas - such as the number of trees we plant and our methods of communication. Nevertheless, our appreciation for your presence on this journey will always remain constant.
We greatly appreciate your help in creating a positive environmental change.
So, truly, thank you!
FIND YOUR MODEL AND PLANT A TREE!
SATISFACTION GUARANTEED FOR THOUSANDS OF CUSTOMERS.
100% money back guarantee
UNIQUE MECHANICAL MODELS
Our models are truly exceptional and exquisite works of art. Thanks to our state-of-the-art laser technology, each wooden model is meticulously crafted with intricate detailing and remarkable stability.
Our team poured hundreds of hours into designing this exquisite wooden model, fueled by a deep passion for craftsmanship. Rest assured, each kit has been extensively tested to ensure a seamless fit.
With us, you can find unique models that are without equal!
EASY TO ASSEMBLE
All kits come with everything necessary for assembly. No additional tools or glue required.
Certainly, there is a straightforward step-by-step guide included.
As soon as you start unboxing, the remarkable quality will impress you. Make sure to allocate sufficient time and strictly adhere to the given instructions. Once you complete the initial stages, you'll witness...
...anyone can do it!
THE PERFECT GIFT
Seeking the ultimate, premium quality gift?
Check this out!
No matter if it's a birthday, wedding, Christmas, or jubilee - it's always the ideal choice!
Giving three things at once is the best choice.
Having a great time assembling it.
Feel satisfied when done.
This artwork is a beautiful addition to any home.
When giving a present, remember that it's not just about the model, but about the gift of happiness.